Project Description
Cleveland Clinic Medina Hospital Boiler Plant
Location: Medina, Ohio
Engineer: Denk Associates
Cleveland Clinic's Medina Hospital chose Denk Associates to provide MEP engineering and support to modernize the hospital's aging boiler plant. The existing boiler plant consisted of four dry-back fire tube boilers which were originally installed in the early 1970's. In the mid 1990's, the boiler plant saw the addition of three additional water tube boilers. After more than 40 years of service, the fire tube and water tube boilers could not provide the efficiency, reliability and redundancy required by a growing regional hospital.
Since the boiler plant modernization could not interrupt the hospital's steam supply to critical services including sterilizers and domestic hot water, Cleveland Clinic Medina Hospital and Denk Associates chose the integrated project delivery (IPD) method for the design and construction. Working along with numerous partners including Relmec Mechanical, Zenith Electric, Johnson Controls, Mid-Con Construction, Pioneer Environmental, and DB Johnsen, Denk Associates provided a modern boiler plant featuring five Miura EX-200 dual fuel, forced circulation steam boilers.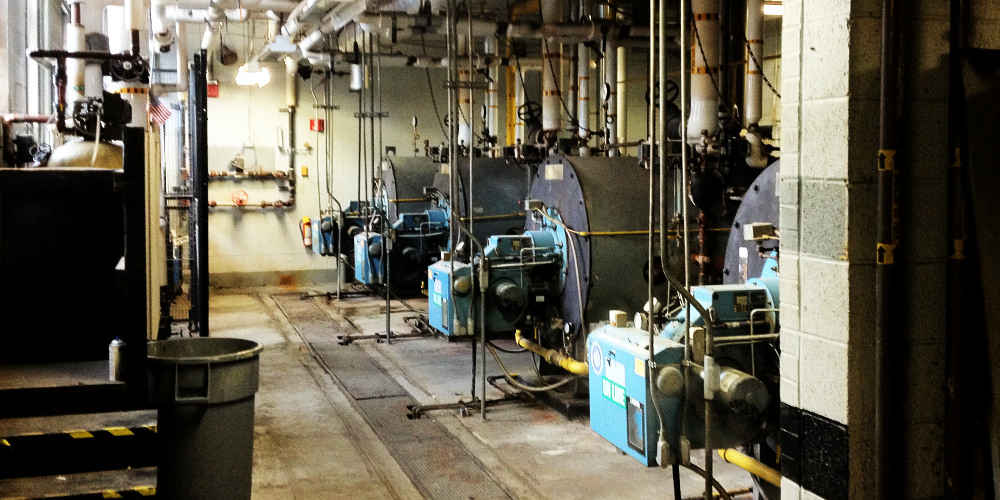 The Miura boilers were specified because they provided numerous benefits including an integral economizer, modular operation, on-demand rapid restart and reduced standby losses. In addition to the new high efficiency Miura Boilers, the MEP engineering included design and specification of new energy efficient lighting for increased boiler plant safety, blow down heat recovery, a new packaged deaerator, and upgraded water treatment which included a new water softening system and reverse osmosis skid.